I went to a friend's today to repair his aerial cable.
Here's how it how the cable had previously been joined (on the run up to a roof aerial):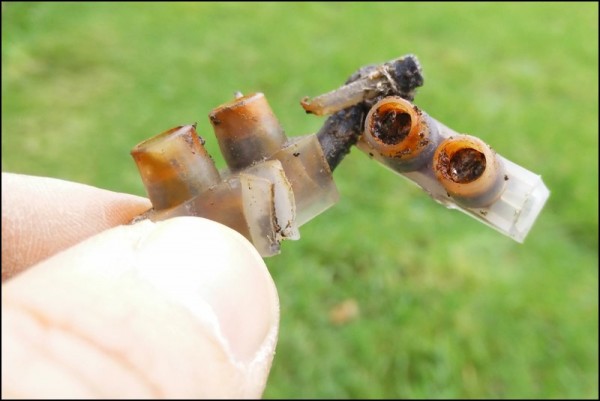 I suspect that was the problem.
Now, I'm not certain this is the professionals' way do it, but it should work. A male and a female co-ax connector for the grand total of £1.48, and a little electrical tape to keep the weather out. Thanks again YouTube – definitely worth watching an expert fit these before doing it for the first time.